Before Your luxury Vinyl Installation
When you work with Direct Flooring Center, here's what to expect before your vinyl installation:
A member of our team will walk you through the entire installation process, answering any questions that you might have about time table and what to expect.
You will discuss subflooring removal and waste management with your crew.
Please ensure that children and pets are not present during installation day.
Complete any painting that might need to be done.
Ensure that someone 18 or older will be present on installation day.
Remove any furniture or fragile items from the room in question.
During Your luxury Vinyl Installation
At Direct Flooring Center, we provide professional vinyl installation. Here is a rough overview of our installation process:
Your existing flooring and/or subflooring will be prepared and/or removed.
Depending on whether you're opting for LVT (luxury vinyl tile) or LVP (luxury vinyl plank), your installation method may vary.
For both LVT and LVP, there is a floating, click-and-lock installation method that is done without adhesives and can sometimes be done over your existing flooring and a glue-down installation method.
The crew will take care of transitions and work around various objects.
When finished, we will clean up.
After Your luxury Vinyl Installation
Once our team has finished installing your vinyl floors, here's what you can expect:
We will complete a final walkthrough where you can ask any questions that you might have.
Run a fan to remove any installation-related smells.
Allow your floors and the materials to settle before walking across your vinyl.
Stay in touch with our team with any questions about your vinyl flooring.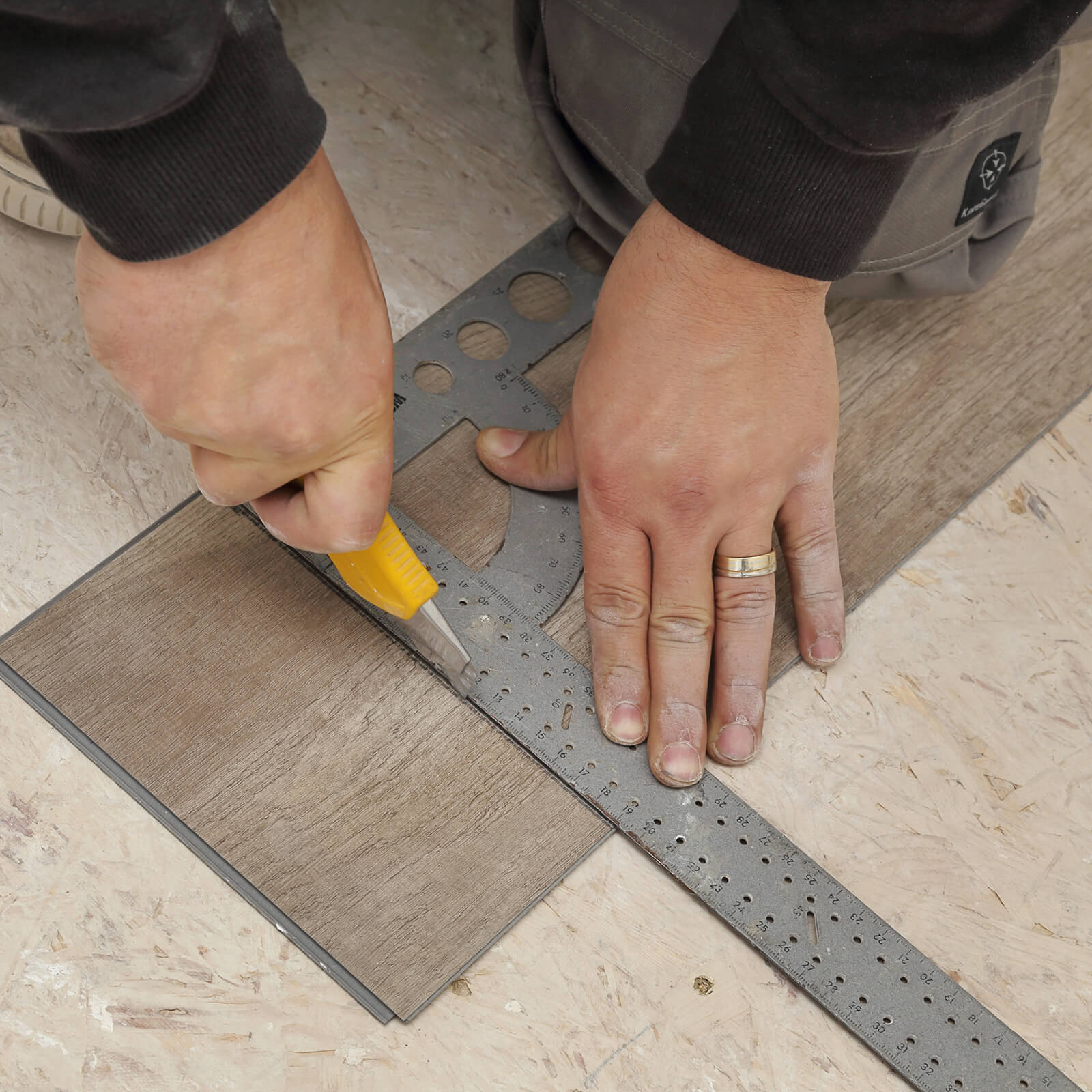 QUESTIONS?
Let's discuss our luxury vinyl installations or any other topic you choose! Contact us today.