Basic Hardwood Care
One of the many positive benefits of hardwood flooring is its durability and lack of required maintenance. However, some basic care is helpful in ensuring your hardwood floors maintain their maximum beauty and performance as the years pass. 
Using a broom on your hardwood is essential. By sweeping on a regular basis, you can help to remove dirt, dust, and other debris. If left unattended, this debris can scratch your hardwood floors. How often you need to sweep depends on the traffic the hardwood receives. For some, daily sweeping might make sense, while others might only need to do so once a week. 
You may damp-mop your hardwood floors as needed. Never wet mop or use too much water when you mop as it can warp and damage your hardwood.
Encourage guests to remove their shoes before walking across your hardwood flooring.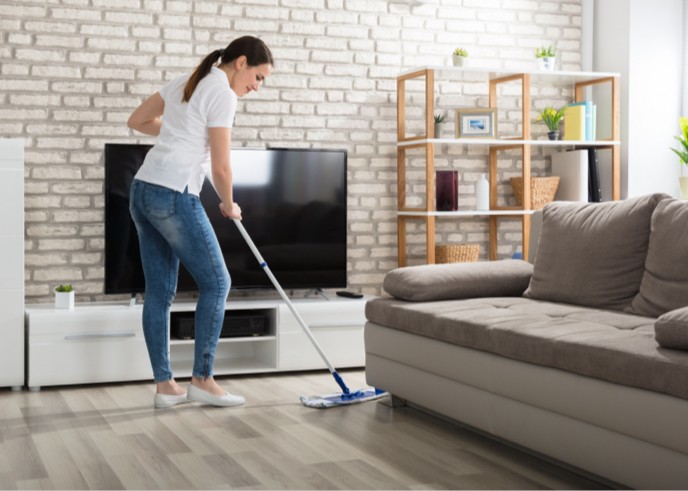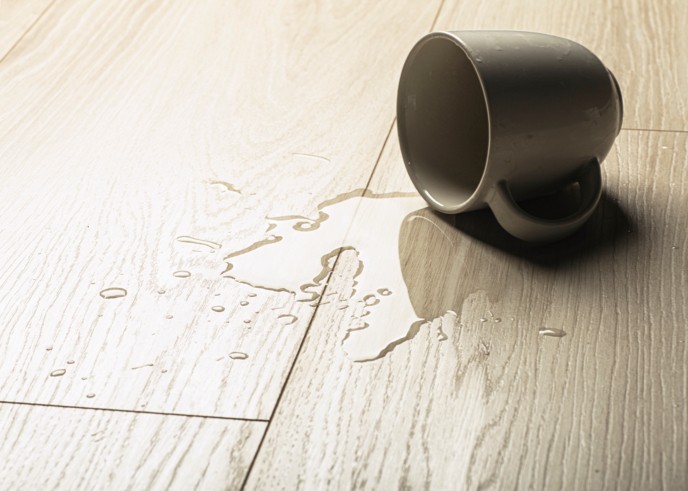 Dealing With Spills & Messes
Hardwood is tough on solid and liquid spills. 
When you have an accident on your hardwood flooring, act fast to avoid long-term damage. For liquid spills, wipe up the substance right away with a cloth. For solid messes, sweep them up with a broom.
You can reach out to your manufacturer for difficult-to-handle messes.