Basic Laminate Care
Laminate care and maintenance is a simple process so long as you work to care for your floors on a regular basis. By setting up a routine, you can help prolong the lifespan and the beauty of your laminate floors. 
With laminate, It's important to have a broom. Sweeping will help to ensure that your floors look their best while working to remove dirt and other debris. The longer the debris sits, the more likely it is to scratch or harm your laminate. How often you need to sweep will depend on the traffic the room or rooms receive. For some, it might be a daily occurrence. For others, it may be weekly. 
You may also use a damp mop to clean your laminate floors. Damp, but never wet, as too much water will harm your laminate. 
It is also recommended that you place walking mats at the entrances of your home and that you encourage guests to remove their shoes.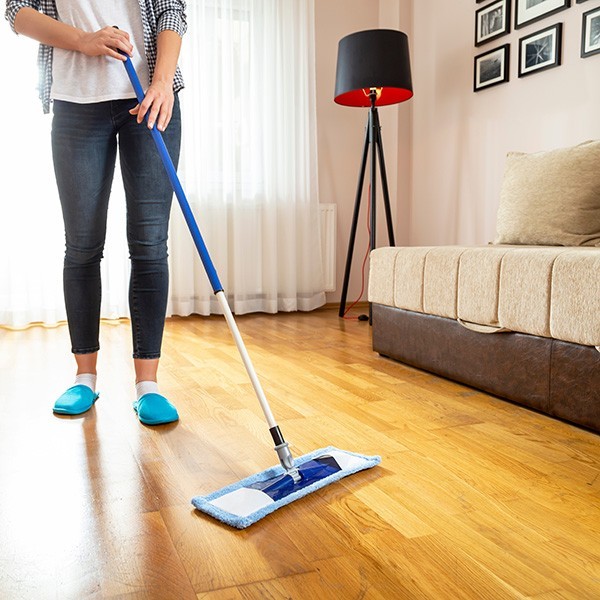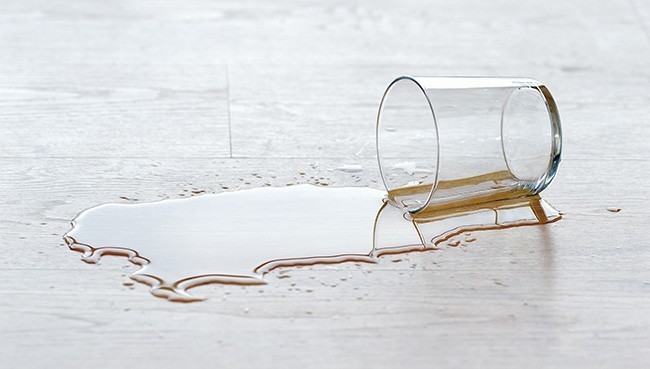 Dealing With Spills & Messes
Laminate is resistant to stains, so when a liquid spill takes place, there is no need to panic. If you wait, the liquid could harm your subflooring. When in doubt, consult your manufacturer for approved cleaning solutions or how to handle a liquid spill. 
For solid messes, use your broom to sweep up the mess.