Basic luxury Vinyl Care
Establishing a vinyl care and maintenance guide is the best way to guarantee that your floors age well as time passes. 
Sweeping! That's the name of the game when it comes to vinyl. Dirt, dust, and other debris can harm your vinyl floors if left unattended for an extended period. Over time, dirt will scratch and harm your vinyl. How often you sweep will depend on the traffic the vinyl receives. 
You may damp mop your vinyl floors as needed too, but ensure that your mop is more damp than wet. Vinyl floors are waterproof, but standing water is never a good idea on any type of flooring. 
Entry mats and shoe removal will both ease the wear of your vinyl floors too.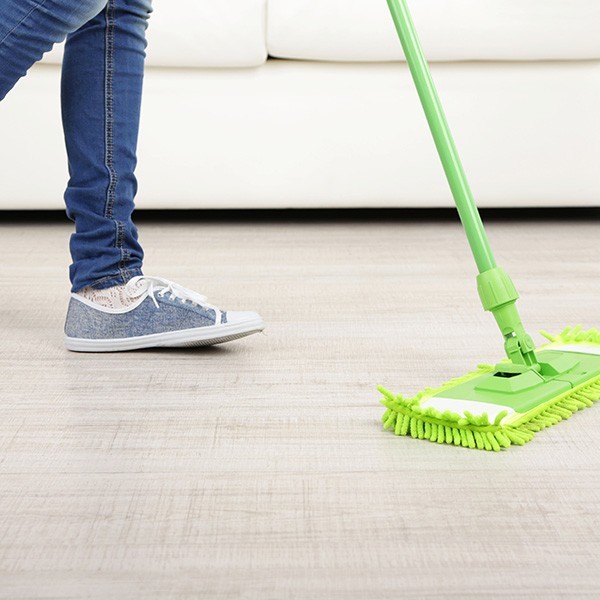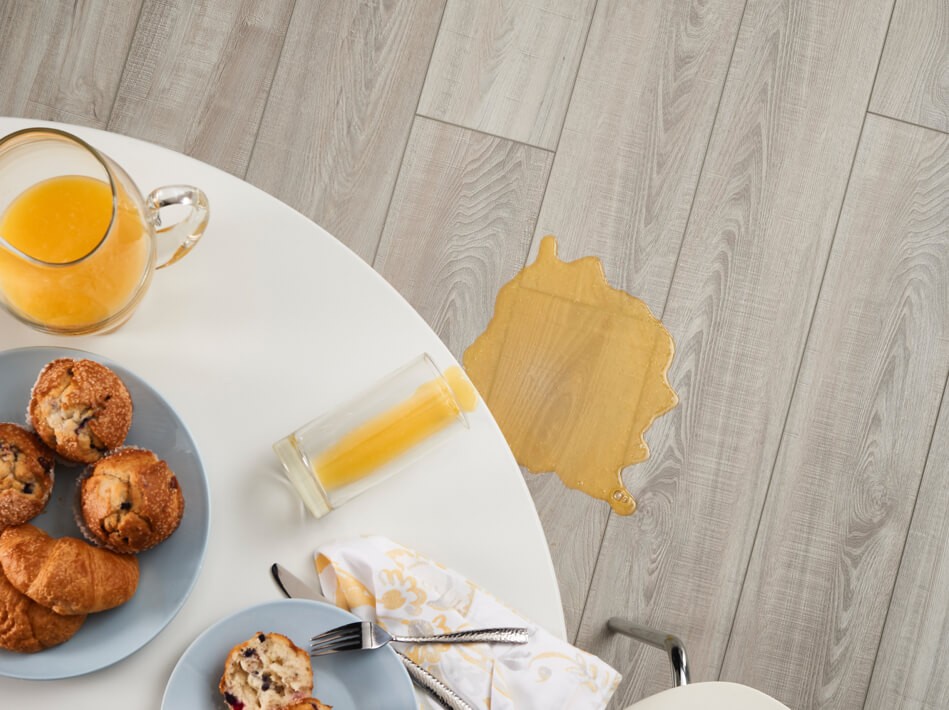 Dealing With Spills & Messes
Vinyl floors are tough on spills, both those of the solid and liquid varieties. 
No matter the substance, the key when an accident happens is to act fast. Vinyl floors are waterproof and offer advanced protection against solid and liquid messes, but the longer you wait, the more likely it is that damage might occur. 
For liquid spills, wipe them up right away. For solid messes, sweep them up with a broom immediately. For difficult spills or messes, consult your manufacturer.